When Weight Watchers revealed their Freestyle program in the US, I have to admit that I was a little nervous about it.  I wasn't sure how it would work, if it would work and the idea of updating all my recipes made me want to squirm.  But I think the new program will work well, as long as you don't over-indulge in the new zero point foods.  These ten easy Weight Watchers Freestyle recipes below have all been updated to include the new Freestyle points, and are all easy to make.
10 Weight Watchers Freestyle Recipes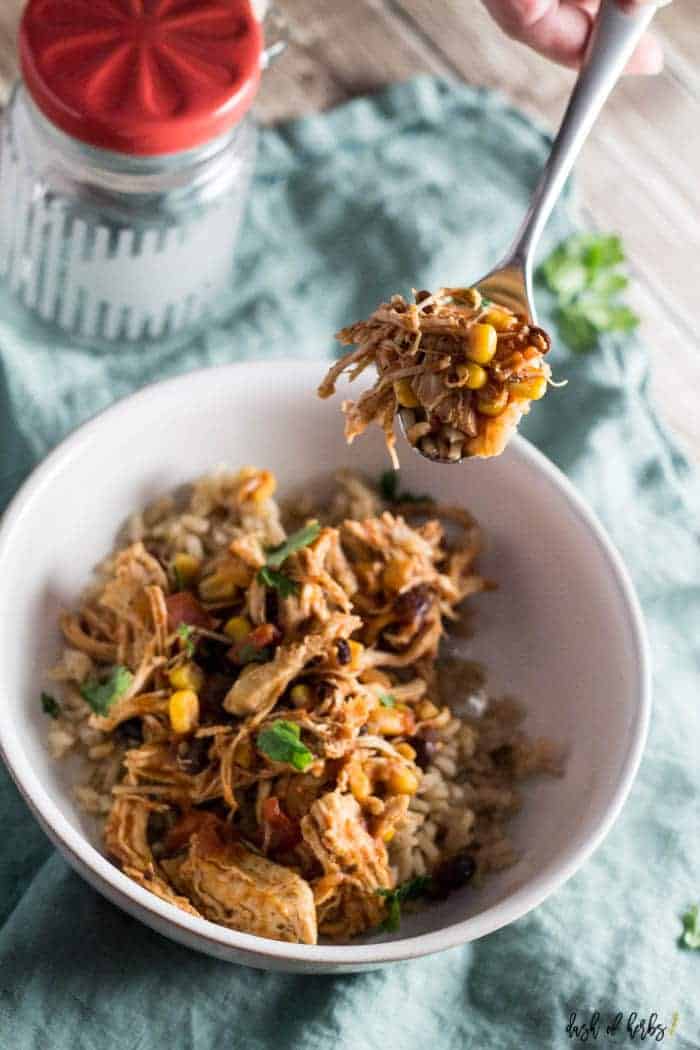 This recipe is one of the most popular recipes on Dash of Herbs and it's now only 3 SmartPoints per serving on Freestyle (it used to be 8 SmartPoints per serving).  It's one of the easiest recipes you will ever make for yourself and your family.  Even the kids will love it.
Breakfast foods can get boring when you are on a diet, but they don't have to be.  These skinny french toast muffins are fantastic, healthy and perfect for a grab and go breakfast.  The best part?  They are only 2 SmartPoints per muffin on Weight Watchers!
Kid Friendly Baked Sweet and Sour Chicken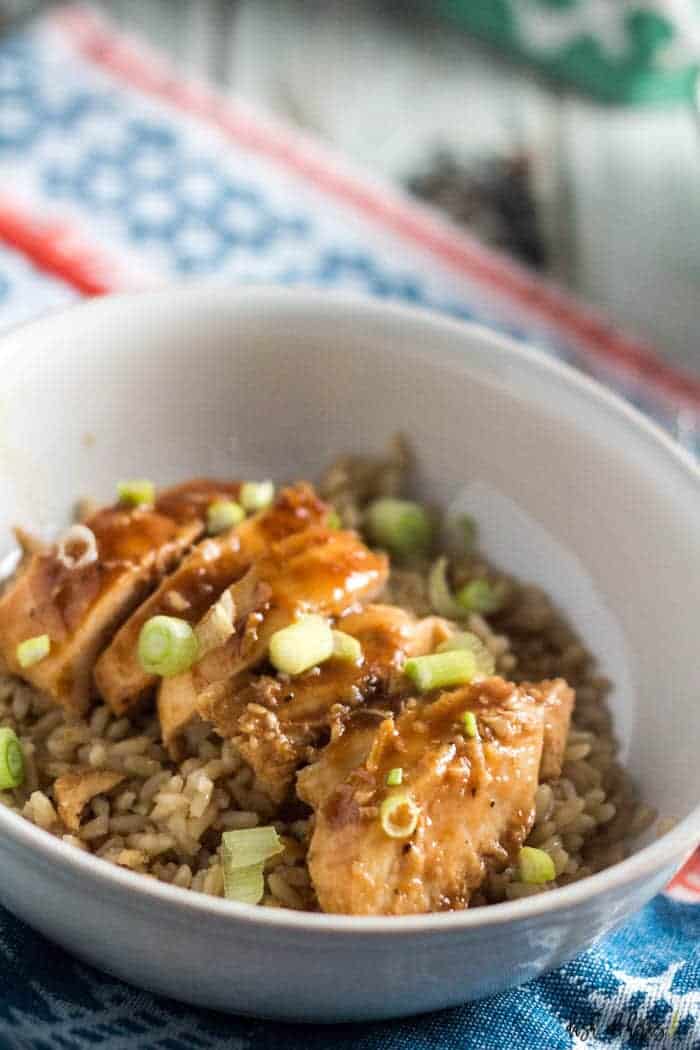 If you have kids, you know how difficult it can be to cook something they might eat.  This kid friendly baked sweet and sour chicken is perfect for those kids who might be picky or don't always want to eat your meals.  This is only 5 SmartPoints on Freestyle per serving.
Spicy White Bean and Collard Green Soup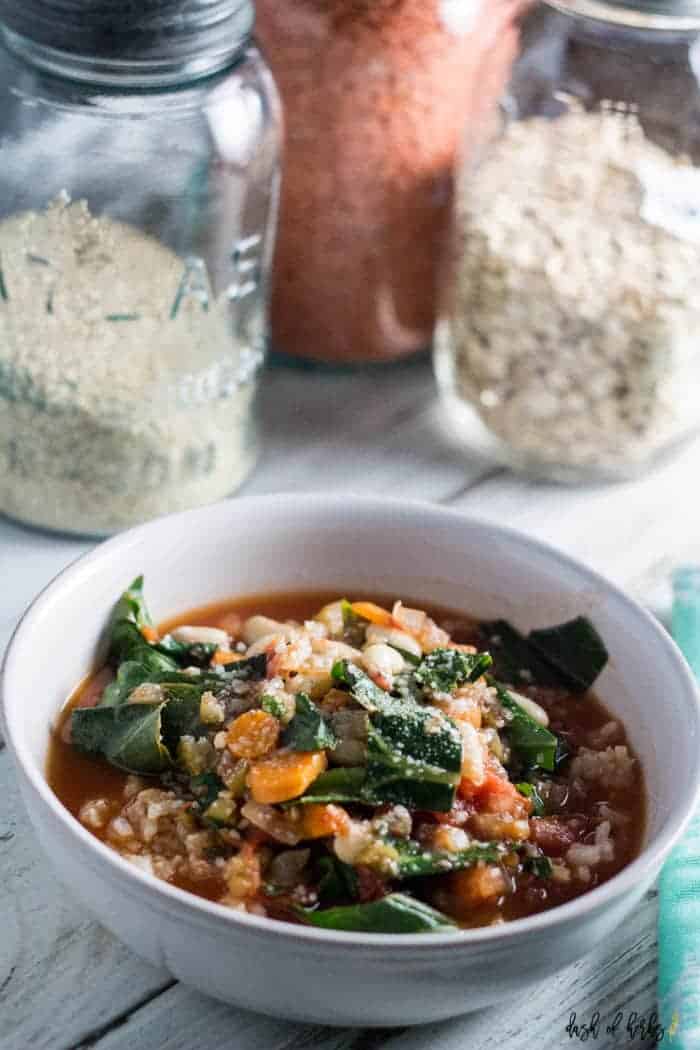 Oh, this soup is fantastic and fairly easy to make.  It's perfect for when you are craving some greens and only 2 SmartPoints on Freestyle per serving.  This spicy soup is perfect and easy to make.  Chop the veggies and cook the soup…that's basically how easy this soup is to make.  I loved it with rice too, because it made it heartier and me fuller longer.
If you are craving Italian food, try this easy slow cooker spaghetti sauce recipe.  It's really chunky, healthy and includes a secret ingredient that you don't typically find in spaghetti sauces.  The best part is that you are making it yourself, so there is no added sugars that are found in store bought sauces.  It's only 2 SmartPoints per serving on Freestyle.
Breakfast is one of the most important meals you will ever eat throughout the day.  To make it even easier on you, here is a recipe that you can make for just 1 person and it's only 1 SmarPoint per serving on Freestyle.
I know remembering to cook breakfast is a challenge, but it doesn't have to be.
Instant Pot Chipotle Chicken Tacos
These tacos are packed with flavor and so easy to make using your Instant Pot.  If you don't have an Instant Pot, I have to tell you that you will need to buy one soon because it's truly the best small appliance you will ever own.  These tacos are only 4 SmartPoints on Freestyle per serving.
The months can finally be spent without turning on the stove with these easy chicken salad sandwiches recipe.  It's a quick lunch recipe that you can throw together super fast for a week day lunch or dinner recipe.  It's only 3 SmartPoints per serving on Freestyle.
Slow Cooker Chicken and Tomato Orzo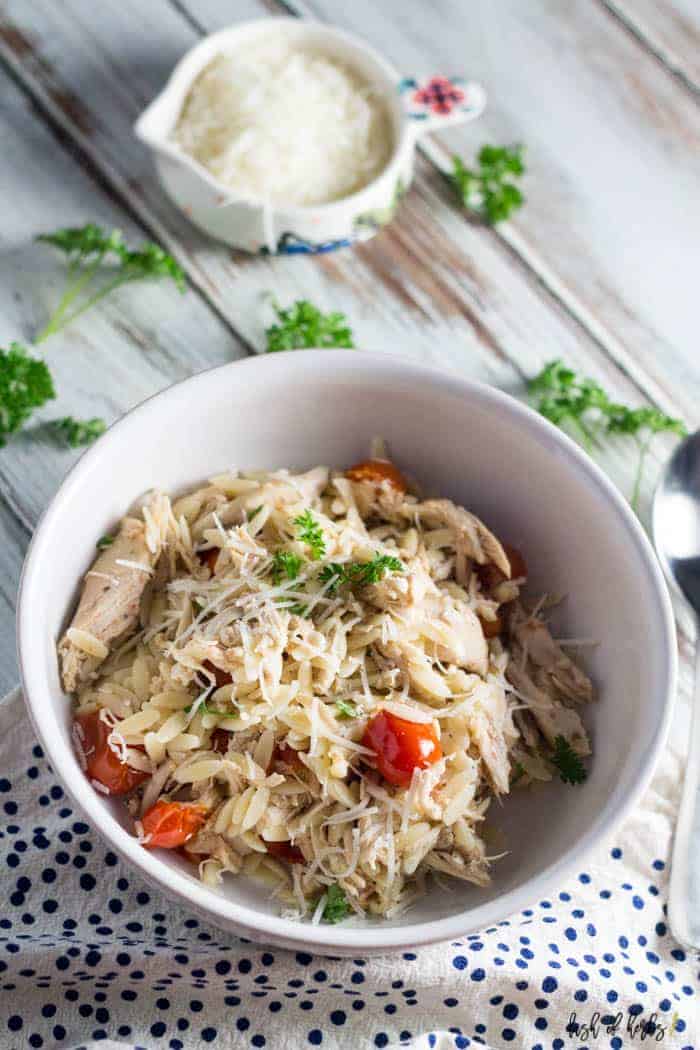 Let's slow down the hectic days by creating easy, healthy recipes.  This slow cooker chicken and tomato orzo recipe is just that – it takes about 30 minutes to complete after the chicken is cooked.  It's only 4 SmartPoints on Freestyle per serving…and a hearty meal that will fill you up quickly.
When you don't have time to cook dinner, try this slow cooker easy beef stew recipe.  All you have to do is chop a few veggies (you can do this the night before), and dump everything into the slow cooker.  Cook for 6-8 hours and a delicious dinner will be on your table when you get home from work.  This is 3 SmartPoints per serving on Weight Watchers, 1 cup.
For the full roundup, see the links used below:
Kid Friendly Baked Sweet and Sour Chicken
Spicy White Bean and Collard Green Soup
Instant Pot Chipotle Chicken Tacos
Slow Cooker Chicken and Tomato Orzo